Area Rugs in Little Rock, AR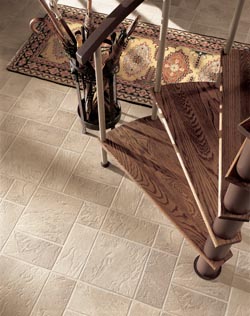 The perfect way to create a new look at home quickly and affordably is by shopping at our reputable flooring store, where you'll find the best selection of rectangular and round area rugs in the area. No matter your taste, décor, or design preference, we carry area rugs to fit any style, from traditional Oriental rugs for sale to contemporary designs.
There are endless possibilities, including introducing a new shape with a round area rug as the artistic focal point of a room or using a neutral-colored rectangular indoor rug for more comfort. Turn to our professionals to help you find just the right look that will complement any room in your home. Visit our showroom and let our design experts show you some of the many options we have available.
Decorating & Design Benefits of an Indoor Rug
Update the look and feel of any room with an affordable rectangular or round indoor rug. These types of rugs are a popular choice at our rug store because of the number of easy, affordable benefits that can upgrade any room. They can add beauty with color or make an artistic statement that personalizes your space. Various shapes are available to spruce up any room and tailor it to the look you are going for.
A rectangular area rug enhances the room's décor or makes a statement that highlights and brightens the room. It can make a room more comfortable, and add an element of safety in a home with children or elderly inhabitants.
These rugs also aid in sound reduction from noises such as radios and TVs that intensify and bounce off of a hard surface floor. You can depend on an area rug to give a room a finished look by pulling together all the style elements in the room.

Stylish Round Area Rugs Add Interest
Let the design professionals at our store help you choose the look that perfectly fits your needs. Round area rugs are a great way to group furniture together or use underneath a round dining table. They can add a note of visual interest to any room that has space—from bedrooms to dens to spa bathrooms. A round rug works well on the floor of a playroom, while rectangular rugs are more common for hallways and entryways. We will help narrow down your area rug choices based on your preference for both function and design.
When you shop for accent rugs in our store, you can enjoy the buying power of hundreds of stores, with the significant cost savings we pass along to you. You can be sure we offer the best prices on the highest quality rugs. Let us provide you with the simple addition of a well-placed and beautiful rug, which can transform your space affordably, stylishly, and easily.
Contemporary & Oriental Rugs for Sale
In addition to specially shaped rugs, our store is also a great place to find high-quality contemporary and Oriental rugs for sale. Oriental rugs are a great way to enhance the elegance of any room. The unique handmade patterns and hand-knotted fringes are the perfect way to add character and distinguish your home décor, especially when you compare them to machine-made rugs. Unlike other types of rugs, these designs never go out of style. With their classic colors and designs that have made them collectors' items for centuries, you'll never have to worry about whether these rugs will go out of fashion, as you do with contemporary designs.
However, if you love being on the forefront of modern design, we've got what you are looking for, too. Buying contemporary rugs for your home or business is the perfect way to showcase the most up-to-date design trends. The choice of a contemporary rug is a statement of your fashion-forward design sense and a way to ensure your décor has your own aesthetic preferences. Often designed with influences from a variety of global cultures, our contemporary rugs for sale allow you to blend the ancient and aesthetic distinctiveness of these non-Western styles with your own. While many consider traditional rugs to reflect more culture, contemporary rugs are able to be equally exotic.
Shag Rugs Are a Great Choice
Add some retro comfort to any space with luxurious shag rugs. Though considered "dated" by some, nothing matches the look of a shag rug, which many people equate with affluence. Indulging in the realm of the senses with brightly colored rugs that are appealing to the eyes is an easy way to jazz up bland room décor and make your den or bedroom a truly inviting space. It is also a fact that interior shag rugs are easily able to soften any room that has hard flooring. Often extremely comfortable when regularly cleaned and maintained, shag rugs are a great way to add luxury and allow your family and guests to lounge on cushy surfaces.

Contact us to speak with a helpful sales associate who can answer any of your questions about our in-stock selection of area rugs. We proudly serve the communities of Little Rock, North Little Rock, Benton, Maumelle, and Conway, Arkansas.