COREtec Luxury Vinyl Flooring in Little Rock, AR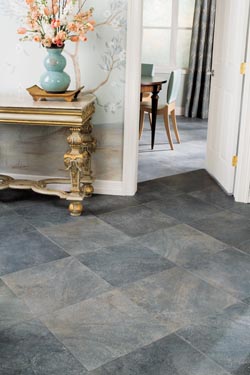 Transform your home with a gorgeous COREtec floor from Arnold's Flooring America. We're an authorized retail dealer for COREtec products, so we offer one of the area's most diverse collections of the brand. With one of these vinyl surfaces, you can enjoy the look of hardwood or stone at a fraction of the price. Visit us today to browse our extensive selection of COREtec luxury vinyl flooring in Little Rock, AR.
LVP floors come in a wide range of patterns and styles. Whether you prefer timeless designs or bold, contemporary looks, there's a surface for you in our COREtec vinyl collection. Need help finding the perfect floor for your renovation project? Talk to our team members to get a recommendation based on your aesthetic preferences, performance expectations, and price range. We look forward to introducing you to the beauty of COREtec.


Natural Beauty at a Price You'll Love
Hardwood and stone tile floors offer a natural beauty that's loved by many. However, these materials are also difficult to source, which is why they tend to cost more. Luxury vinyl flooring installation is a great compromise between getting the look you want and saving money on your renovation.
COREtec vinyl products are specially designed to mimic the appearance of natural materials like wood and stone using highly detailed images and embossed or textured surfaces. Thanks to modern manufacturing techniques, these floors can imitate any look, including different woods species like oak, walnut, and cherry as well as different tile types such as ceramic and porcelain.
See for yourself how beautiful a COREtec luxury vinyl tile or plank floor can be by visiting our showroom. Numerous styles are on display for you to browse and envision in your own rooms. In addition, our staff members are on hand to answer any questions you may have about COREtec products and the designs available.


Easy Maintenance for Better Living
No one wants to devote their time to maintaining their floors. With a COREtec surface, you can install it and forget it. These floors are designed with minimal maintenance requirements; routine sweeping, vacuuming, or mopping is all you need to keep your luxury vinyl plank or tile floor looking great. Spend less time on chores and more time on the things you love with help from COREtec.
Furthermore, these products are water resistant and hold up well to daily wear and tear. They're perfect for kitchens, bathrooms, basements, entryways, laundry rooms, and more.



Contact us to learn more about COREtec products and our other luxury vinyl brands. Our store is located in Little Rock, Arkansas, and we proudly serve clients from throughout the surrounding area.