Kitchen & Bathroom Remodeling
Your Store for Bathroom or Kitchen Remodeling in Little Rock, AR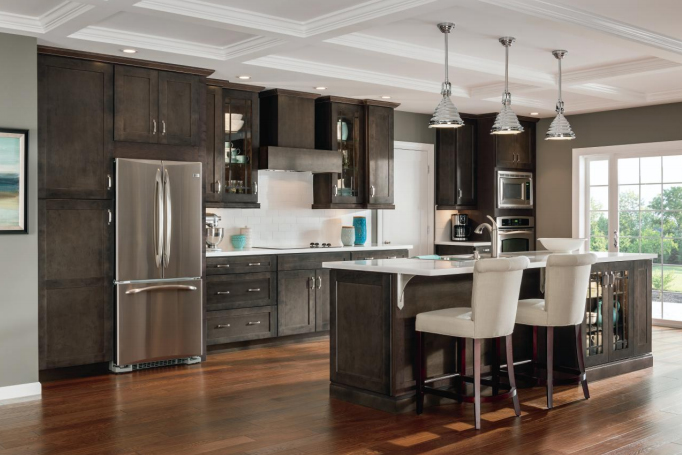 Your home isn't just the house you live in -- it's a reflection of your entire life. Ensure your home meets all of your daily needs with help from Arnold's Flooring America. We offer a wide range of products and services to make bathroom or kitchen remodeling in Little Rock, AR, easy for you.
Remodeling can be a big home improvement project, but it is also very worthwhile. By remodeling your space, you redesign it to perfectly fit your wants and needs. Most people don't find their dream home ready for them on the market, but they can transform their property into the house they've always wanted with the right renovations. Furthermore, a well-done remodeling project can boost your property value. Start exploring your options today by talking to the team at our home improvement store.


The Products You Need Under One Roof
While we're best known for our flooring, we also offer a variety of other custom renovation products, such as cabinets, countertops, and Schluter-KERDI Shower Systems. Some of the flooring styles we recommend for kitchen and bathroom renovations include tile, luxury vinyl tile, and luxury vinyl plank. These surfaces not only look great, but also they are water resistant and thus well-suited to wet areas like your kitchen or bathroom.
Countertops and cabinets are two of the biggest features in any kitchen or bathroom. Updating these features will have a big impact on the look and functionality of the room. Talk to our team about your kitchen or bathroom remodel job to determine which countertop and cabinet styles best serve your needs.
When you're putting in a new shower, you need to ensure it is waterproof. That's where the Schluter Shower System comes in. This assembly creates a watertight seal for your shower, warding off mold, mildew, and other issues. Learn more about Schluter systems, as well as our many other home improvement products, by contacting us today.


Consult with Our Staff
Home improvements like a bathroom or kitchen remodel can be a big investment. Consult with our staff to get the insight you need to invest well. We're happy to lend you our product knowledge, answer questions, and make recommendations. Likewise, our team also provides professional installation for many of the products we sell. Stop by our store today to discuss your renovation plans with us and take the first step towards a better home.



Contact us to discuss remodeling your bathroom or kitchen with our team. Our store is located in Little Rock, Arkansas, and proudly serves clients from throughout the surrounding area.