You might not have purchased your dream home complete with all of the details in your head, but you can transform the kitchen into a space that makes cooking and cleaning easy with help from our company. Please think of us as your home improvement store, stocked with exactly what you need.
The Products You Need Under One Roof
While we're best known for our flooring, we also offer a variety of other custom renovation products, such as cabinets, countertops, and Schluter-KERDI Shower Systems. Some of the flooring styles we recommend for kitchen and bathroom renovations include tile, luxury vinyl tile, and luxury vinyl plank. These surfaces not only look great, but they are also water-resistant and thus well-suited to wet areas like your kitchen or bathroom.


Countertops and cabinets are two of the most prominent features in any kitchen or bathroom. Updating these features will have a significant impact on the look and functionality of the room. We also carry a selection of household décor items that bring beauty to your house, including everything from furniture to window treatments to backsplashes to faucets and more. Talk to our team about your home makeover for the products and services you need.
Consult with Our Staff
Home improvements like a bathroom or kitchen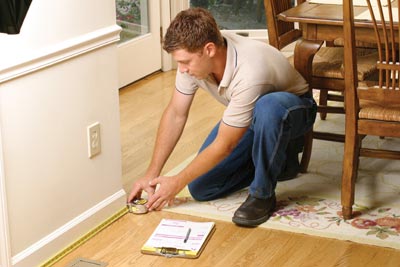 renovation can be a significant investment. Please consult with our staff to get the insight you need to invest well. We're happy to lend you our product knowledge, answer questions, and make recommendations. Likewise, our team also provides professional installation for many of the products we sell. Please stop by our store today to discuss your renovation plans with us and take the first step towards a better home.
Contact us today to help you with your home remodeling projects. We proudly serve the communities of Little Rock, North Little Rock, Benton, Maumelle, and Conway, Arkansas.