Tile Flooring Installation in Little Rock, AR
Do you need to invest in new flooring for your home or office? Transform the look of any property with flooring from our expansive showroom. We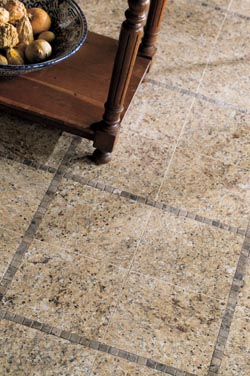 carry tile floor options for clients looking for tile of all sizes and materials. Now more than ever, it has become common to use tile flooring throughout an entire home or office due to its low-maintenance and durability.
You can easily have high-end tile flooring without paying a high-end price. After you have selected new tile for your home, allow our experts to complete the project with our professional flooring installation.


Benefits of Tile Floor Options
Customers are drawn to tile flooring because it is family-friendly and easy to maintain. Tile stays beautiful as your family moves from high-chair spills to science fair projects to repainting every room. These floor options have grown more popular for both home and business owners because they include the following advantages:
Affordability
Versatility
Long-Lasting
Durable
Low Maintenance
Complementary to Every Design Preference
Moisture-Resistant
Easy to Install in Unique Patterns
Textured


Tile Flooring to Suit Any Home or Workplace
If you are considering tile flooring for your home or office, it might be tough to choose the right material when you are standing in a showroom with so many great options. Let us help you choose among many of the following types of tile:
Tile Is Stylish, Durable & Affordable
Ultimately, selecting your flooring comes down to your personal preference. The décor of your space can be dictated by flooring that is a backdrop or as a centerpiece. The flooring professionals at our store have extensive knowledge concerning many tile floor options. It can be a daunting task to imagine new flooring in your home when you are not familiar with design. Let us help you make the best investment in the future of your home with the right flooring and professional installation.


---

Contact us to learn more about the various types of tile flooring available in our expansive showroom. Come explore your floor options at our showroom serving Little Rock, AR, and the surrounding areas.